GP Battery Experts
We speak with strictly safety and compliance
As a major brand in consumer batteries, GP Batteries adheres to strict safety and complies with the highest international safety standards.
GP Batteries manufactured 4 out of 8 brands worldwide of certified primary 9V brands against UL217 specifically for Smoke Alarm application.
GP Batteries is amongst the First batch of Lithium-ion battery brands that obtained voluntary CQC mark in China, as well as UR, BIS, and MC marks in the USA, India and Malaysia to respectively cater business needs more efficiently.
GP Batteries' IEC62133-certified Lithium-ion and NiMH batteries offer quick market penetration into 53 Certification Body scheme participating countries*.
With UN38.3 certification, all GP Lithium-ion batteries are easily transported by air and sea to 5 continents*.
*Subject to national deviation, additional tests may be needed.

For More Details - Safety & Compliance
China and Singapore
GP's quality assurance centers, located strategically in China, Singapore and Hong Kong, are the pride of the company.
Both China and Singapore laboratories are well-recognized by more than 90 international regions under International Laboratory Accreditation Cooperation-Mutual Recognition Agreement (ILAC-MRA).
China (Dongguan) – Chemical & Calibration Laboratory
CNAS (China National Accreditation Service for Conformity Assessment) Accreditation

Testing scope

2011/65/EC (RoHS Directive)
2006/66/EC (Battery & Accumulator Directive)
Battery Performance Test in Singapore
WTDP (Witnessed Testing Data Program)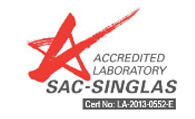 Testing scope

IEC 60086-1
IEC 60086-2
IEC 60086-5
Hong Kong Science Park
The Hong Kong laboratory, the first in Hong Kong, is the only 1 out of 6 certified to UL WTDP (Witnessed Test Data Program); it is also the only 1 out of 5 CTF (Customers' Testing Facilities - Stage 1) approved facilities in the China and Hong Kong region*.
UL Data Acceptance Program
WTDP (Witnessed Testing Data Program)

UL1642
UL2054
UL62133
UN38.3

IEC Manufacturer's Testing Laboratory
CTF (Customer's Testing Facilities (CTF) - Stage 1)
Reliability Test for Benchmarking
Test conditions to be agreed with clients
*Record as at end-2016.
In order to meet the increasing market demand, we make continuous improvement to ensure our Management System excellence for our stakeholders and clients. GP Batteries is certified against ISO9001, ISO14001, OHSAS18001, SA8000, as well as the highlighted below:
Global Security Verification (GSV)
Safety matters. Our GSV certified supply chain security excellence ensuring our trade with our clients are secure, protect against terrorist acts, and to combat illegal trafficking.
ISO26000 Social Responsibility
We speak as a global excellence brands, we value the relationship with our society and environment. Our social responsibility performance is certified against ISO 26000 which proved our promises to the welfare of society and environment.
ISO17025
Our China and Singapore laboratories are certified against ISO17025 – the general requirement for the competence of testing and calibration laboratories to offer the most reliable service to our clients.

For More Details - Awards and Certificates