Cell Size
Model
Dimension (mm)
Nominal
Voltage (V)
Rated Capacity
( mAh )
Typical Capacity
( mAh )
Approx.
Weight ( g )
LSD Type
Diameter
Height
AAA
2/3AAA
GP30AAAM #
10.4
29.3
1.2
300
300
7.5
L80-1
AAA
GP50AAAH **#
10.5
43.7
1.2
500
520
10.5
L50-1
Cell Size
Model
Dimension (mm)
Nominal
Voltage (V)
Rated Capacity
( mAh )
Typical Capacity
( mAh )
Approx.
Weight ( g )
LSD Type
Diameter
Height
AAA
AAA
GP60AAAHT3 **# 
10.5
43.7
1.2
600
630
14.0
L70-1
AAA
GP60AAAHT4 #
10.5
43.7
1.2
600
630
14.0
L70-1
# With IEC62133** With UL2054 approval.
GP Advantages
Cater for extended service life requirement in this application (5-8 years)
Excellent performance at extreme temperature including low temperature
Safety – NiMH is an intrinsically safe chemistry and free from UN38.3 testing, not restricted in air transport
Value for money
Recyclable and environmentally friendly
Fully automated production line with excellent cell consistency that offers the best pack level performance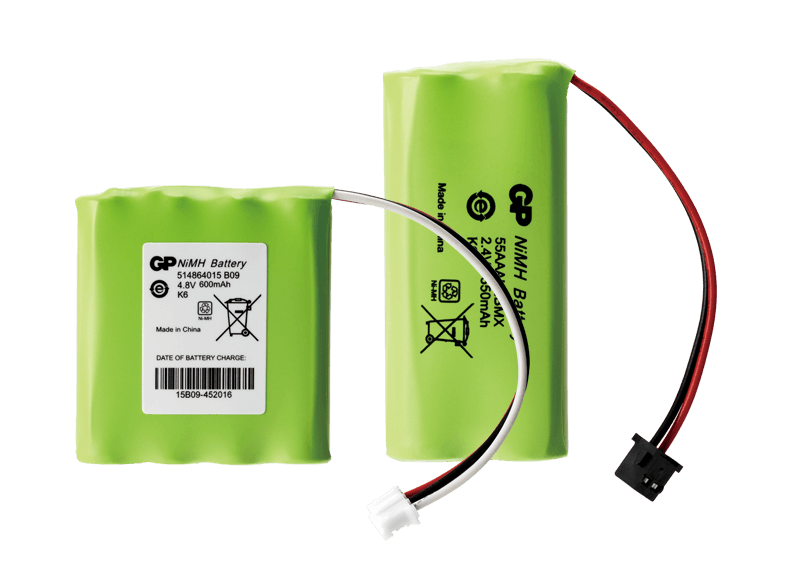 Looking for a customized battery solution? Contact our industrial team for more details.
Contact Us