Lithium Cylindrical Batteries
Performance Characteristics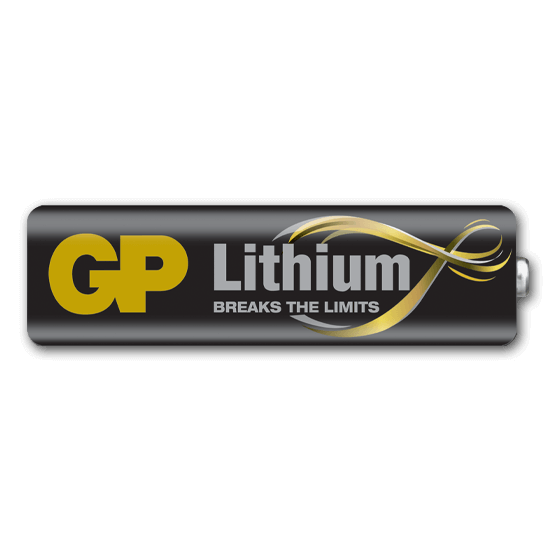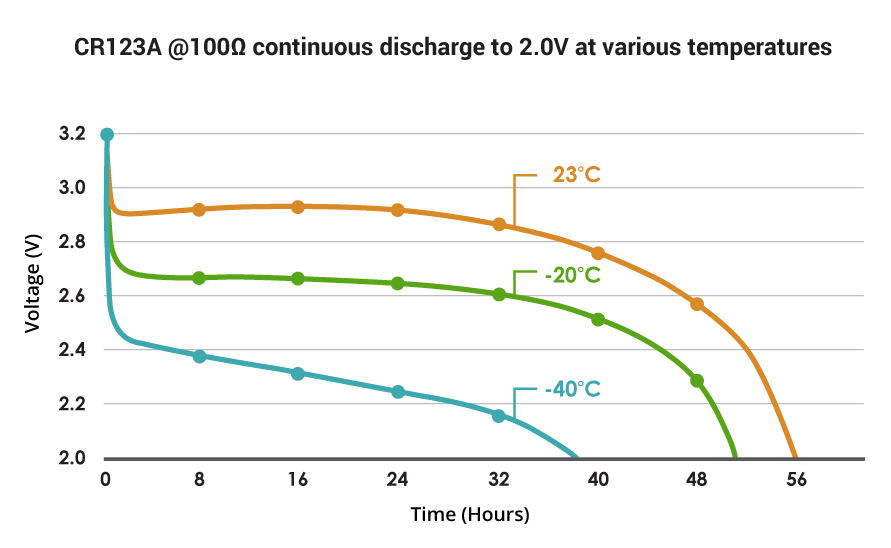 Product Features
Safe and reliable

Our cylindrical lithium batteries are designed and manufactured with safety as a top priority. Each is fitted with a PTC (Positive Temperature Coefficient) device to protect against external short circuiting, and a positive cap with safety vents. This prevents internal pressure from building up excessively and causing the battery to fail.

Powerful and long-lasting

The spiral cell design and construction of our primary cylindrical batteries increases the amount of power the cells can provide to high-drain devices, making them especially suitable for power-hungry applications. Both cylindrical and button lithium batteries have a long service life, with self-discharge rates of less than 1% per year.

Adaptable

Our lithium batteries operate over an exceptionally wide temperature range — from -40°C to +60°C for cylindrical and -20°C to +65°C for button batteries — to deliver a reliable and optimal performance for a diverse range of professional and industrial devices.

Eco-friendly

Our products comply with Battery Directives (2006/66/EC).
Applications
Home Security

Cameras
Selection guide for
Primary Lithium Cylindrical Batteries
Model
Dimension (mm)
Voltage (V)
Cross reference
Diameter
Height
IEC
Energizer
Duracell
Panasonic
Ultralife
CR14250
14.5
25.0
3.0
-
-
-
-
-
CR2
15.6
27.0
3.0
-
EL1CR2
DLCR2
CR-2
-
CR123A
16.8
34.5
3.0
CR17345
EL123
DL123A
CR-123A
-
CR2/3A
16.8
34.0
3.0
-
-
-
CR-2/3AZ
-
CR17450
17
45.0
3.0
CR17450
CR-AG
CR-P2
34.8(L)x19.5(W)x35.8(H)
6.0
CR-P2
EL223
DL223A
CR-P2
-
2CR5
34.0(L)x17.0(W)x45.0(H)
6.0
2CR5
EL2CR5
DL245
2CR-5
-
CR-V9
26.5(L)x17.5(W)x48.5(H)
9.0
-
LA522
DL1604
-
U9VL
15LF
14.5
50.0
1.5
FR6
L91
LF1500
-
-
24LF
10.5
44.5
1.5
FR03
L92
LF2000
-
-
Looking for a customized battery solution? Contact our industrial team for more details.
Contact Us